Back to Nature!
Happy Holidays in Northern Thailand!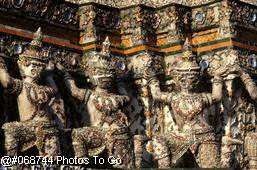 Travel to the North - ChiangMai 3 Nights 4 Days
- ChiangRai 2 Nights 3 Days
- MaeHongSon 2 Nights 3 Days
Central of Thailand - Bangkok 2 Nights 3 Days
- Ayutthaya One Day
- KanchanaBuree one night 2 Days
Southern Thailand - Phuket 3-7 Days
- SaMui 3-7 Days
- PhangNga One Day
North East of Thailand
- Korat,KhaoYai 3 Days

As you require....


Part of income will help the poor children.
The Unique Programes for guests :
a) Meditation for Self Healing :up from two days to one week....Accomodation at Hotel&Resort.
b) Thai Cooking Course for Beginners,Intermidiat or Advanced
c) Fruit Carving or Vegetable Carving for Haft Day
d) Candle Store for Haft or One day
c) Trekking for 1-3 Days as you require...
d) Wood-Cut 1-2 Days
e) Batik 1-2 Days
f) Pyramid Theraphy 1-7 Days
g) Any Courses as you require...

Contact 'Chusri' E-mail : chusri@yahoo.com
Tel&Fax : 66 53 215100
Mobile 01-7164739
We can provide short trip to visit Burma,Cambodia,Laos,Vietnam,China as you require...

| | |
| --- | --- |
| | We were born to persue perfection! |
| | |